ALL ABOUT CARPET
Discover the perfect carpet solutions for your home at Flooring Express in Lafayette, IN.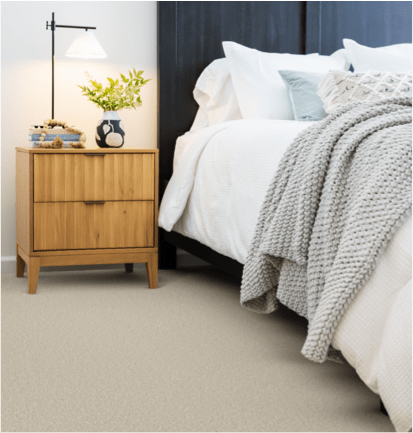 Comfortable, Stylish Carpet Options
Explore Carpet in Lafayette, IN
At Flooring Express, we offer an exceptional range of soft and stylish carpet options to enhance the beauty and comfort of your home. Our collection includes carpets that not only add warmth and elegance to your living spaces but also provide the utmost in durability and quality. Perfect for areas where you want comfort and warmth underfoot, carpet is ideal in living rooms and bedrooms. Carpet is a versatile flooring option, able to complement a variety of interior design styles. Whether you want plush, luxurious textures, modern, sleek designs, or durable carpet that can withstand a busy household, we have the perfect solutions to suit your style and needs.
We proudly serve Lafayette, IN, and surrounding areas, including West Lafayette, Frankfort, Monticello, and Crawfordsville, IN.
Explore Our Diverse Range of Carpet Styles
Types Of Carpet
At Flooring Express, we offer a comprehensive selection of carpet catering to a wide range of preferences and requirements:
Luxurious plush styles offer unparalleled softness and comfort, making them perfect for bedrooms and cozy spaces.
For areas with heavy foot traffic, choose Berber options, known for their resilience and longevity.
If you're looking to add a touch of style, our patterned carpet designs will create a visually interesting space.
Loop carpets are prized for their durability.
Cut pile options are known for their luxurious appearance and softness underfoot.
Each carpet type comes with its distinct characteristics and advantages. Whether you prioritize comfort, durability, or style, we have the ideal carpet type to meet your requirements and elevate the aesthetics of your home.