ALL ABOUT HARDWOOD
Discover the perfect hardwood solutions for your home at Flooring Express in Lafayette, IN.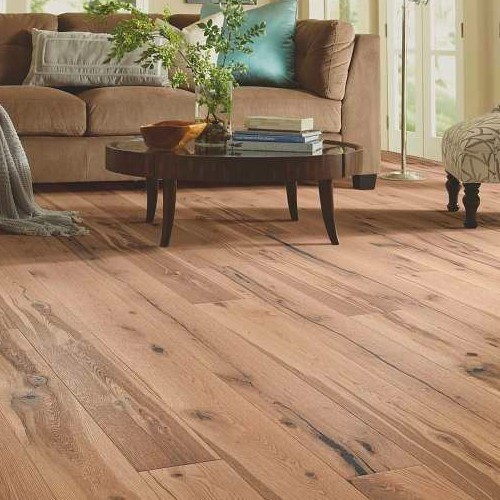 Timeless, Durable Hardwood Options
Explore Hardwood in Lafayette, IN
At Flooring Express, we carry a wide variety of timeless and beautiful hardwood flooring that will enhance the look and feel of your entire home. Our collection includes hardwood that not only add warmth and sophistication to your living spaces but also provide you with incredible durability and quality. Ideal for most rooms in your home, hardwood is renowned for its longevity. With the right care, hardwood can last for decades, if not a lifetime. Available in a wide array of colors, finishes, textures, and wood species, hardwood complements any interior design style, from rustic to elegant, contemporary to traditional, and beyond. No matter your style or lifestyle needs, we carry a hardwood flooring that will remain beautiful for a long time.
We proudly serve Lafayette, IN, and surrounding areas, including West Lafayette, Frankfort, Monticello, and Crawfordsville, IN.
Explore Our Diverse Range of Hardwood Styles
Types Of Hardwood
At Flooring Express, we offer a comprehensive selection of hardwood flooring finishes to suit a wide range of preferences:
Smooth finishes, known for their timeless elegance, add warmth and sophistication to any space.
For a rustic charming feel and weathered textures, choose a distressed finish.
Add character and depth to your flooring with wire-brushed finishes, which provide subtle, textured appearances.
Matte finishes offer a modern and sophisticated look, concealing imperfections with their non-reflective surface.
High-gloss finishes deliver a polished, luxurious appearance, brightening and enhancing your space.
Each finish type comes with its distinct characteristics and advantages. Whether you prioritize timeless elegance, rustic charm, or modern sophistication, we have the perfect hardwood flooring finish to elevate the aesthetics of your home.