ALL ABOUT LAMINATE FLOORING
Discover the perfect laminate flooring solutions for your home at Flooring Express in Lafayette, IN.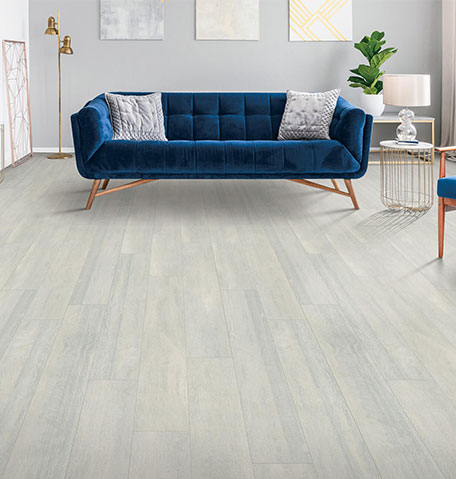 Versatile, Resilient Laminate Options
Explore Laminate Flooring in Lafayette, IN
At Flooring Express, we offer a range of stylish and resilient laminate flooring that will look beautiful throughout your entire home. Laminate is ideal for living spaces where you want the natural tones and textures of hardwood without the added costs or maintenance. Resistant to scratches, fading, stains, and wear and tear, laminate provides you with incredible durability, making it perfect for bustling households. Available in a large selection of styles, colors, and finishes, laminate can easily complement any design style from contemporary to traditional, rustic to elegant, and beyond. Laminate is also more affordable and offers easier installation than natural flooring types. No matter your style or lifestyle needs, we carry laminate flooring options that will transform your space and remain beautiful for years.
We proudly serve Lafayette, IN, and surrounding areas, including West Lafayette, Frankfort, Monticello, and Crawfordsville, IN.
Explore Our Diverse Range of Laminate Styles
Types Of Laminate
At Flooring Express, we offer a variety of laminate flooring types, each tailored to suit your preferences:
Standard laminate is a traditional option that features a durable surface, making it ideal for most areas in your home.
Designed to withstand moisture, water-resistant laminate is perfect for kitchens and bathrooms, where spills are common.
Laminate with an attached underlayment adds comfort and noise reduction.
Made to mimic the appearance of hardwood, wood-look laminate, offers an affordable way to achieve a classic aesthetic.
Stone-look laminate mimics the elegance of stone but is a cost-effective alternative with the same visual appeal.
With these various types of laminate flooring, you can find the perfect solution to meet your needs and enhance the beauty of your home.