NATURAL STONE
Discover the perfect natural stone solutions for your home at Flooring Express in Lafayette, IN.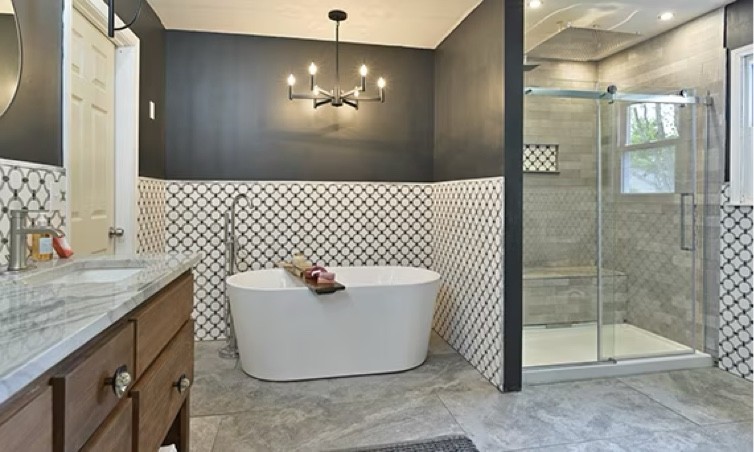 Elegant, Distinctive Stone Options
Explore Natural Stone in Lafayette, IN
At Flooring Express, we offer an exquisite collection of elegant and distinctive natural stone options, perfect for adding timeless beauty to your living spaces. Our selection includes a wide variety of stone types, each with its own unique character and charm. Whether you desire the classic sophistication of marble, the rugged beauty of slate, or the warm earthy tones of travertine, our natural stone offerings provide exceptional durability and a touch of nature's artistry. These stones can be used to create stunning flooring, countertops, backsplashes, and more, bringing an enduring sense of elegance and distinction to your home's design. No matter your style or lifestyle needs, we carry natural stone options that will transform your space and remain beautiful for years.
We proudly serve Lafayette, IN, and surrounding areas, including West Lafayette, Frankfort, Monticello, and Crawfordsville, IN.
Explore Our Diverse Range of Stone Styles
TYPES OF STONE
At Flooring Express, we offer an array of natural stone options, each with its own unique characteristics and aesthetic appeal:
Known for its timeless elegance, marble features intricate veining patterns and comes in a range of colors, making it a luxurious choice for countertops, flooring, and walls.
Renowned for its durability and natural beauty, granite is a popular choice for countertops and is available in an assortment of hues and patterns.
With its warm, earthy tones and distinctive pitted surface, travertine is ideal for creating a rustic and inviting atmosphere, often used in flooring and outdoor applications.
Offering a textured surface and rich, earthy colors, slate is an excellent choice for outdoor applications, such as patios and walkways, as well as flooring and accent walls.
Limestone boasts a soft, muted appearance and is commonly used for flooring, fireplace surrounds, and bathroom vanities, adding a touch of understated elegance.
With its high durability and striking appearance, quartzite is an excellent option for countertops and feature walls, bringing a natural focal point to your space.
Each type of stone offers its distinct beauty and practicality, allowing you to create stunning, one-of-a-kind designs in your home. Explore our selection to find the perfect natural stone for your project.