How To Choose Flooring for an Open Floor Plan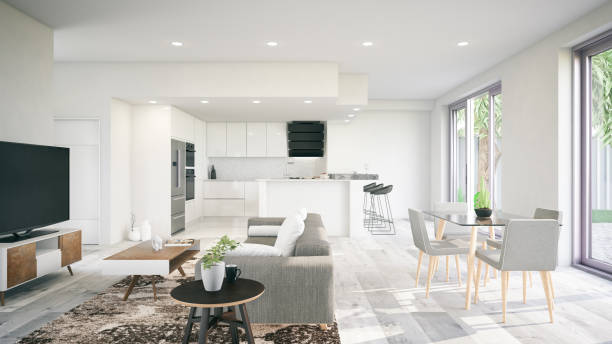 When you are redoing flooring in an open concept home, it is important to consider your options carefully. A major contributor to the overall design, flooring can eat up a chunk of your budget so getting it right is vital. What are the important factors? Read on to find out how not to make a flooring mistake.
What Do You Need?
In any home, it is important to consider the needs of the household, in regards to durability, design and budget. If there are children, pets or both, you need to take into consideration messes and other wear and tear they can create, and how that may affect the floors. Next, it is important to look at the design or style of the home, along with the age, and choose something that will complement what you already have, or move toward the look that you would like to achieve. Finally, is what you want really within your budget? The many flooring options on the market today make it unlikely that you won't be able to achieve a look you like even with a modest budget. However, you don't want to fall in love with hardwood flooring if your budget is more along the lines of a vinyl tile. With these important factors in mind, consider the following.
Pick (JUST ONE) Flooring Product!
It may seem simplistic but the biggest decision, once you have established your needs and budget, is to choose flooring that you intend to use throughout the entire space. Using the same material in a large open area creates visual appeal and can make the space appear larger. In contrast, changing flooring from a hard surface, like tile, in the foyer to wood in the hall to carpet in the living room chops up the space, creating visual confusion and a hodge-podge effect. If you absolutely need to change flooring materials, only do so where there is a definite transition, like a threshold.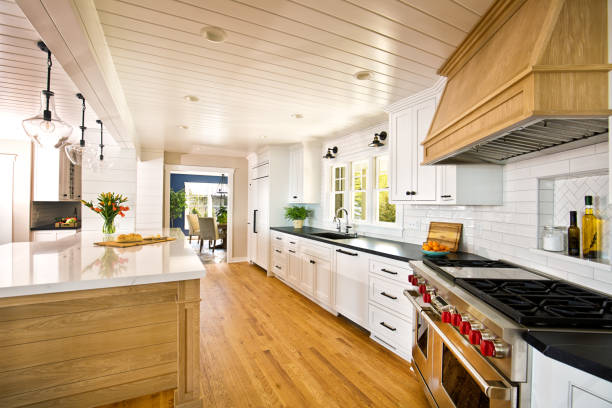 Install it the Right Direction
Whatever flooring you choose, it is important to consider the direction you want it to run and not deviate from that. In most cases, wood plank or wood-look flooring will run perpendicular to the front door of the home. Running the flooring in a single direction helps to streamline your space. In contrast, turning the flooring can not only make your space seem smaller, but it can also create challenges for whoever is installing it. If you absolutely must change the flooring direction, follow the same rules as above and only do so using a transition strip or a threshold. In the case of tile, which many times is square or rectangular in shape, this isn't as much of a factor; be sure to plan your layout before you begin to minimize slivers of product and waste.
If you are confused about your options, need the guidance of a professional, or are ready to take the plunge and order your new flooring, the helpful staff at Flooring Express is ready to assist. They can go over your options, help you finalize your selections, and even set up installation with a professional installer. Before you know it, your home will have that new, streamlined look!